Rank Higher in Google: How to do it the Right Way
Are you looking for Westchester SEO experts to get your website to rank higher in Google? Why would you need to hire a full time SEO expert, or work with a Westchester SEO Company like ours?
Quick answer, because the success or failure of your online presence depends on getting it right! You may not realize it but allowing just anyone to manage your SEO efforts can lead to disaster.
The worst thing that could happen to your company is to have your website black listed from Google. This can happen by performing 'black hat' SEO tactics that are SEO efforts that are used to try and 'trick' the search engines. You may be able to get over for a little while, but when you are discovered (and you will be), you will be wiped off the internet!
Getting black listed and de-indexed by Google means your basically done online!
Westchester SEO Experts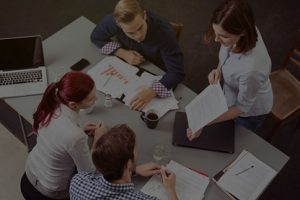 Search Engine Optimization (SEO) is a way of helping your website rank higher by utilizing SEO strategies, like the proper use of keywords and search phrases related to your business or service. The more the keyword appears on your page, in an relevant and natural way, the more visitors you website will receive through the power of SEO.
To rank higher in Google you need to have the ever evolving knowledge of SEO, or hire a Westchester SEO Company like ours to do it for you. Very few SEO companies have the expertise to provide you with search market domination like we can.
SEO tactics include the continuous creation of optimized content and onsite and offsite SEO efforts. SEO experts will also manage your link building strategy and online business profiles to maximize your ability to rank higher in Google using the tools readily available to those with the know-how.
A website needs to have fresh, new content added to it weekly. Search engines favor websites that are constantly being updated, and those that visit your website want a reason to keep coming back. It is important to understand how to create content that balances the 'needs' of the search engines and the desires of web visitors.
Over saturation of keywords in copy and pasted content is an immature way to achieve this, and as previously stated, it is also a way to get you penalized or banned from Google.
Westchester SEO Company
Our Westchester SEO Company strategically creates new content, has a team of in-house SEO experts, and loves helping companies and Westchester entrepreneurs start and grow their business online.
It actually is a passion of ours to help others succeed!
Our local SEO experts understand how to develop an online presence for your company using the power of SEO, and many other online marketing and web development strategies. In fact we have been developing websites and providing local SEO services to local and national companies since 2004.
We serve many local Westchester business professionals, like Dr. Giovanni Boiano DDS, one of the top rated Westchester Dentists and impland dental specialists!
We are a highly sought after team of SEO experts by the leading companies that no longer want a single first page listing on Google, but want to obtain local search market domination and authority.
Ranking higher on Google and developing online authority first starts with your decision to select the best SEO experts to partner with. We aren't interested in 'selling' potential clients on the reasons they should be investing n their business, but rather why we are the top Westchester SEO Company to manage their SEO and online marketing needs.